Data Recovery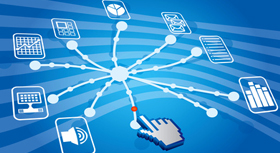 AES can provide a physical (damage to the media or plastics) or logical (unable to access files on the tape) data recovery from virtually all backup applications and media types. Recovery can be started immediately! Examples of a data recovery services listed below.

We Also Do Litigation Restoration! Click here.


Damaged or broken tapes
Heat, smoke, fire and water damage
Media Errors
Data residing after an EOF Mark (Overwritten Data)
Damage resulting from the tape drive
Reformatted/Erased tapes
Internal cartridge mechanism failing
Incomplete backups
Permanent errors residing mid file
Damage as a result of aging (past warranty)

Recoverable Products
ARCserv
Backup Exec
CommVault
Cpio
Data Protector
Legato
NetBackup
Tapeware
Tivoli
UltracBac
And More

Conversion Services
AES Conversion Services can purge, expand, combine or divide systems. We provide both tape media conversion and duplication services for nearly all tape media types using nearly any format. We provide a complete service including labeling and packaging.

Media Types
Open Reel (600', 1200', 2400', 3600')
3480, 3490, 3490e, 3490eXL, 3490eMax, 3590, 3590e
3570 B & C
AIT1, AIT2, AIT3
MLR/SLR
DDS-1, DDS-2, DDS-3, DDS-4
4MM and 8MM
Travan
Quarter-Inch Cartridge (QIC) Media
DLT III, DLT IIIXT, DLT IV
Ultrium LTO and LTO2, LTO3, LTO4, LTO5
3.5" and 5.25" WORM and ReWritable
And Much More

Formats
IBM Labeled
Unix
AS400 Type U Labeled Tape
VAX/VMS
ArcServe
ICL2900
Ericsson Optical
Burroughs
Colorado Backup
Novell Netware
And Much More