Asset Inventory Audit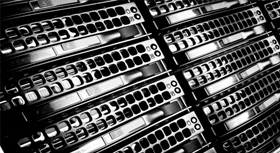 American Eagle Systems, Inc. (AES) has perfected the art of the asset audit. We have inventoried millions of assets in the world's most active data centers, schools, hospitals and other facilities. Our proprietary methodologies, software and procedure enables us to quickly and accurately account for all assets within your environments. AES is an independent third party who prides themselves on having the ability to provide you with accurate and unbiased results. If it's an annual audit to verify what may be missing, a baseline audit to get a grasp on what you have custodial control over, or a sanity check to make sure you have what you've ordered, AES will quickly and accurately get you tangible results.
The Procedure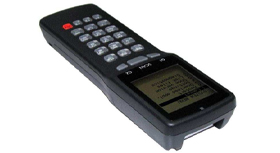 American Eagle System's teams of trained and experienced auditors capture every asset at every location by use of handheld barcode scanners or RFID readers. Each asset is scanned by an auditor and the asset information logged into a database. Every asset is flagged with its existing location, as well as any additional information that is needed, such as make, model, serial number, room, row, rack, etc. The scanners and auditors are non-invasive, working around your daily procedure, and typically finishing most audits within a single day.
Our teams travel to each asset storage location to be sure we account for all your equipment. We want to make sure you know where all your assets are located. AES is also able to scan inside racks, cages, closets, storage rooms, containerized storage (hard drives), and any other place your assets may reside.
Once you are satisfied that all your equipment has been accounted for, AES will compare our scan results to the listing you provided us for each location.
The Results
The results of an audit include detailed reports indicating the status of every asset in (and out of) the your facility. After AES conducts an accurate and orderly inventory of your assets, we are able to provide you listings of:
Assets not found (missing)
Assets found where expected
Assets found that you weren't aware of
Assets found in the wrong room, rack, row, location, connected to the wrong equipment, etc.
Exceptions (assets with incorrect information associated: make, model, serial number, etc.)
Baselines provide full listings of all assets along with any need metric you provide.
For new purchases, verification that you have in your possession what was ordered. Identifying invoice mis-matches and incorrect delivery quantities.