Buyback-IT Program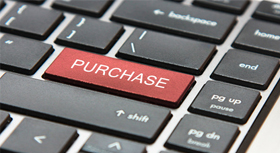 You have excess media. Or Gemtracs. Or transportation carts. Contact American Eagle Systems for a quotation, and turn your unwanted inventory in to a rebate for your company. For tape, we will assist you in securely shipping the media to our processing facility where all data from the tapes will be eradicated and you will be furnished with a certificate of data eradication. If you have tape racking systems, carts or other material our team of installers can remove all items from your facility. You will get the agreed to rebate which you can use to purchase anything we offer, or take that rebate in the form of a check.
Contact us today for additional information on the media types and products we're currently purchasing, and we'll provide you with a detailed statement of work and quotation.
Click on a Solution in the list to the right to learn more.
Detailed Offerings
Have a Question?
Want to know more about this product or service? Let our experienced staff help find a customized solution that works best for your business.