Data Destruction & Security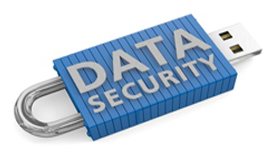 American Eagle Systems understands the importance of the proper handling of equipment that is marked for destruction, and ensures legal and environmental compliance when assisting you with your destruction and recycling programs. Our onsite and offsite services can be tailored to your organizations requirements, and we can offer suggestions and best practices based on our extensive experience. We have a team of experienced and trained technicians that can come to your site to assist you in determining if data eradication or destruction would be best suited for your environment and we can provide onsite inventories of all equipment that you are looking to either re-sell or destroy.
Onsite Shredding: AES can arrange for a mobile shredding vehicle to come to your site to shred tapes and/or hard drives. You can view the entire process from start to finish, and certificates of destruction are provided.
Offsite Shredding: Equipment can be shredded at our offsite facility. For an additional layer of security, we can scan the items marked for destruction both at your facility and again when they arrive at our offsite location. A compare of the lists will be performed to guarantee that everything is accounted for. The trucks transporting the equipment are sole use, point to point vehicles. Tapes and/or hard drives can also be degaussed offsite, or overwritten to DOD standards.
Incineration: Backup computer tapes, CDs, and other non-hazardous materials can be incinerated. AES can arrange for the incineration of this material at waste to energy facilities throughout the U.S. Your personnel can witness the incineration, and for additional security you have the option of utilizing a direct-hopper method, in which your material is loaded directly from a conveyer belt in to the hopper. Annually, the energy to waste facilities in the network we utilize converts more than 15 million tons of waste materials in to clean renewable energy.
Tape or Hard Drive Data Eradication: For media or hard drives that you may want to donate or sell, our onsite or offsite eradication process ensures that all data is wiped using a DOD certified process.
Click on a Solution in the list to the right to learn more.
Detailed Offerings
Have a Question?
Want to know more about this product or service? Let our experienced staff help find a customized solution that works best for your business.