Asset Management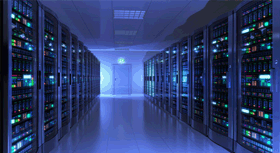 With constantly increasing amounts of corporate data comes a significant increase in backup media, servers and equipment used to maintain it. Having a firm grasp of what's in your custodial control and where it is at all times is becoming a pivotal part of data center management.
At American Eagle Systems, we understand the importance of compliance when managing numerous assets across many platforms. From racked servers, routers and switches to hundreds, thousands or tens of thousands of pieces of tape media, the task of tracking, locating and managing these assets has become increasingly challenging.

AES offers solutions from industry leading partners that will increase your productivity, reduce your cost and mitigate risk. Our project managers can assist you in choosing the best DCIM solution. They'll help you to understand how important asset inventories and audits are to your organization, while helping you recycle and regain value for equipment that you no longer utilize. And they can show you RFID solutions that best align with the goals of your organization, and how RFID can seamlessly integrate with other asset management solutions.
Click on a Solution in the list to the right to learn more.
Detailed Offerings
Have a Question?
Want to know more about this product or service? Let our experienced staff help find a customized solution that works best for your business.