About Our Business
American Eagle Systems provides Audit Compliance and Data Security Solutions and Software for clients managing large amounts of data.

Our services and software provide our clients assurance of Business Continuity by focusing on the importance of Risk Mitigation and Budgetary Reduction. Our years of Asset Management experience provides long term insurance towards continued Legal and Regulatory Compliance. The American Eagle Systems business model strives to continue our 35+ year commitment to supplying customers with reliable and effective solutions. We offer a specialized group of services for Tape, Paper and Assets that includes Inventories, Audits, Relocations, Consolidations and Decommissions, as well as Tape and Hard Drive Destruction, Conversion, and Recovery.

Our service team understands how important a customer's data is, and our risk mitigation processes offer our customers a secure chain of custody, while reducing the risk of data security and other environmental and financial liabilities. Our Custom Software Development capabilities provide cost efficient customer facing and internal use web-based and mobile applications helping to ensure continued Legal and Regulatory Compliance as well as improved Process Management. We also offer a full line of products, including but not limited to customized Barcoded and RFID labels, media and data storage solutions, and mobile filing systems.
American Eagle Systems has been at the forefront of the Datacenter supply and service business for over 35 years.

American Eagle Systems has been at the forefront of the Datacenter supply and service business for over 35 years. Incorporated in 1976 and originally one of two approved manufacturers by IBM and STK for robotics barcoded labels, we continue to be an industry leader providing solutions to all areas of information technology. In the 1980s we developed widely used products such as Eagle branded 3480 tape racking, and the tape library solutions Autotrieve and Voice Pic. We continue today with such innovative products including our Webscan Tape Tracking software, our Electronic Mobile Systems, and our Media Eradication processes. We are also one of the only independent companies in the country who provides label and initialization services for all media types.

AES has been performing tape library inventories and moves for over twenty years. We are able to offer tape and hard drive destruction, as well as datacenter cleaning, to customers on a nationwide basis. Webscan, our tape tracking software, is being used by Fortune 500 companies in over 70 countries. Over the years AES has been successful in partnering with numerous companies, large and small, to provide products and services that are a perfect fit. We look forward to showing you all of the ways that American Eagle Systems can help.
American Eagle Systems provides big company solutions, with small company attention to our customers.

We are not followers of the industry, but consistently produce new and more efficient ways to support your operations. Our management team has been in place for three decades, having experienced countless changes in technology and standards. We have the ability to adapt and overcome, and provide that same level of commitment to our customers.
American Eagle Systems is one of the most Respected and Trusted providers in the industry by both customers and distributors.

As the times change and technology and e-communication become the preferred method of communication, AES still focuses on having that personal touch. When you contact our organization, you will always reach a live person, and never a recording. Our employees are subject matter experts and more than 75% of our staff have been with the company for over 10 years. We want you to be a longstanding customer, not a onetime sale. Our goal is to not sell products, but help provide our customers a valuable solution.
Over 5,000,000 tapes inventoried for our customers last year
70 tape library migrations scheduled for this year
Webscan software manages 100,000 tape tracking movement cycles daily
3,000,000 tapes of all media types initialized at our facility
Nearly 50,000,000 barcodes manufactured and applied
our mission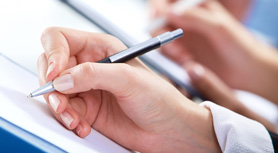 Over 35 years of Industry Leadership
American Eagle Systems, Inc operates with an unwavering focus on customer service, integrity and honesty. We strive to provide our customers with innovative products, services and solutions, and to consistently exceed their expectations while doing so.
Please
Contact Us
to see how we can help your business.
Please Click to
Download
our line card.