Audit & Regulatory Compliance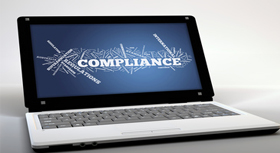 AES is an independent third party company that takes pride on having the ability to provide you with accurate and unbiased information and results, whether we're inventorying your tape library and datacenter assets, or assisting you with implementing RFID in your datacenter environment. Our trained and experienced audit team will work with you to understand your unique challenges, and we can make recommendations on the proper software packages or services to meet your needs.
Our inventory teams are typically able to complete most audits in a single day, careful to not interrupt your daily procedures, and provide you with immediate reports of our findings. This combination of experienced personnel and in depth knowledge of multiple DCIM and asset tracking software packages will enable you to have better control of your assets.
Click on a Solution in the list to the right to learn more.
Detailed Offerings
Have a Question?
Want to know more about this product or service? Let our experienced staff help find a customized solution that works best for your business.