Media Buy Back Program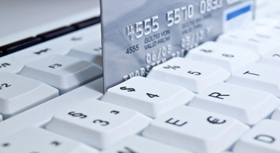 The AES Tape Media Buy Back program enables you to turn the time consuming and expensive process of media destruction into a profitable solution for your company. As tape technology in the data center environment rapidly changes, the need to constantly replace and upgrade media carries significant overhead.
The AES Tape Media Buy Back program is designed to help you offset the costs associated with these upgrades by paying you for your old and outdated tapes. Not only does our program provide funds for future purchases, it also eliminates the costs associated with tape destruction and eradication.
Media Bought Back Includes
3480
3490
3590K & 3590J
3592
SDLT
LTO2, LTO3, LTO4, LTO5
9940 & 9840
Cleaning Tapes
Eradication Guarantee
Our proprietary method of eradicating data gives you the security of knowing your critical information is totally removed and the risk factor to your organization completely eliminated. We have the ability to provide our eradication services either at your data center, or at our service center, ensuring that all data is successfully removed. We have implemented a work flow to ensure every piece of media is scanned prior to eradication process, and scanned once again after eradication takes place. These procedures ensure the correct media is being identified and the correct data is physically eradicated.
Once complete, AES can also purchase the media from your corporation.
Other Options
If Media Buy Back isn't for you, AES also offers several other options for your tape media.
Tape Degaussing - Data is removed from the media so it can be redeployed within your organization potentially saving you considerable money on buying new tapes. (3480, 3490, etc)
Tape Eradication - Similar to Degaussing, but for media with Servo Tracks, data is removed from a tape while allowing the tape to be reused in the future. (3592, 9940, 9840, 3590K, 3590J, LTO, etc)
Tape Destruction - The complete solution by pulling, scanning, degaussing, packing and destroying any unwanted media.
Contact Us Now!