Data Center Assessments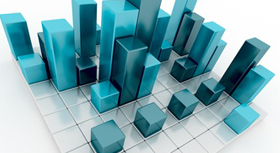 With years of first hand data center experience, our infrastructure assessments allow us to identify and quantify issues affecting your data center. All our recommendations are intend to provide a fast and tanglible Return on Invesment to justify the benefit to your organization. These sustainable improvements and efficiency gains not only help save money and stablize uptime, but also are environmentally responsible.
Assessment Services
On-Site Capacity Benchmarking
Power and Utilization Efficiency Analysis
CFD Modeling and Thermal Analysis
Optimization Modeling
ROI and TCO Calculations
Solution Identification and Remediation


Are you getting hit with down time, power outages or hot spot alarms? Are you changing your Infrastructure? Planning ahead for equipment growth, facility expansion or even consolidation?
On-Site Evaluations
Our team of Technical Specialists will provide a full on-site evaluation of your data center. Our assessment survey looks at over 300 issues with a focus on the following main categories:
Data Center Layout and Design
Cabling Infrastructure
Power and Battery Backup Infrastructure
Conditioned Air Delivery and Capacity
Environmental Monitoring
Aspects of Security
Remote Access and Control


Project Management Services
We offer qualified Project Management Services for all Infrastructure Optimization Solutions. These services can compliment your current resources, or we can work on behalf of your organization to manage the entire process.
Design Build Support
Data Center Expansions
Layout and Capacity Planning
Build Site Analysis
Product Deployment
Infrastructure Retrofit
Design Gap Analysis


Utility and Tax Incentive Services
When considering changes to data center infrastructure, organizations must first review cost-benefit before moving forward. Many projects are delayed due to extended ROI and budgetary constraints. We can ease the implementation process by properly qualifying projects, working with utilities to maximize financial incentives and help customers meet certification requirements to qualify for tax deductions.
Utility Incentive Qualification
Federal Tax Benefit Qualification
LEED Certification